The Andalucia Pass is a great way to see everything that Andalucia has to offer. It includes access to all of the major attractions, and it is very reasonably priced. I would definitely recommend it to anyone who is interested in seeing Andalucia.
Andalucia pass overview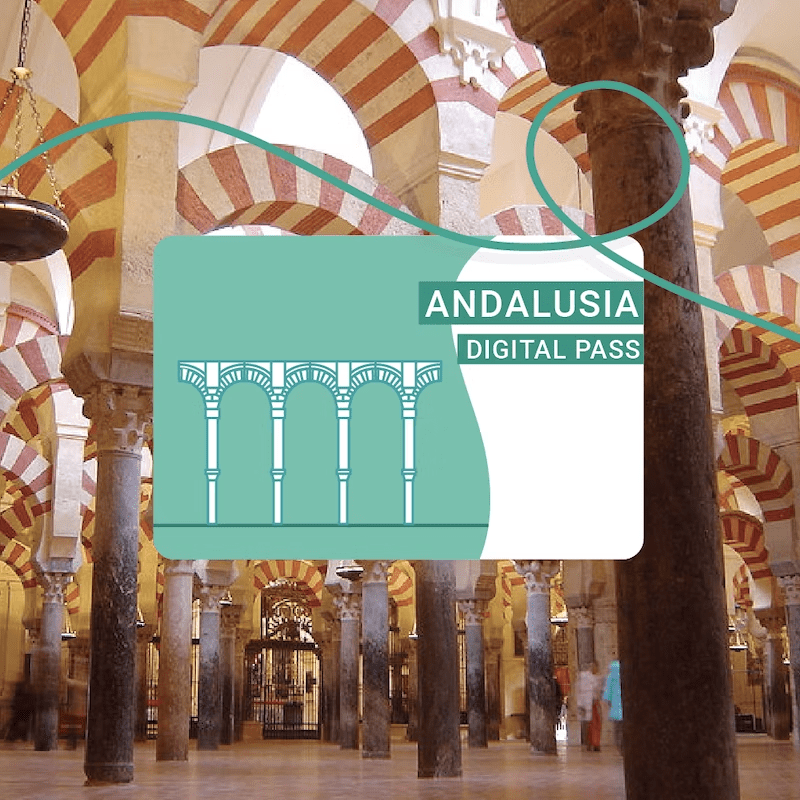 If you want to see the top three attractions in Andalusia, why buy three separate tickets when you can see them all with one? The Alcazar of Seville, the Alhambra, the Nasrid Palaces, and the Mosque-Cathedral of Córdoba are all within easy reach with the Best of Andalusia Card.
There are two other audio tours that you can listen to on your smartphone. It's ideal for assisting with orientation.
What attractions are included with the Andalucia pass?
Visit the Alcázar of Seville
The Moorish royal palace in Spain is a UNESCO World Heritage site and a prime example of the Mudéjar style of architecture, which blends in perfectly with Gothic and Renaissance styles. Explore the opulent palace of Holy Roman Emperor Charles V and marvel at the tiled altarpieces constructed in the 16th century.
You can also consider about Renting a Car in Seville and then go on exploring all the attractions as mentioned in the pass.
Alhambra and Nasrid Palaces
The Alhambra and the Nasrid Palaces are open to the public, so now is your opportunity to discover how the sultans of bling spent their days in 14th-century Granada. Explore the 600-year-old complex and its blend of Islamic art and Iberian culture to learn about Granada's rich history. The clear blue sky of Spain are ideal for viewing this UNESCO World Heritage site.
Cordoba's Mosque-Cathedral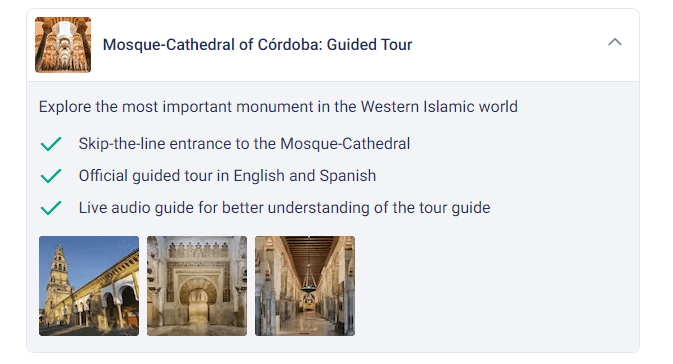 In the course of your hour-long tour, your knowledgeable guide will explain how this Christian cathedral began as an Islamic house of prayer. In the 13th century, it was turned from a Muslim place of worship into a Catholic cathedral; while you explore the maze of columns and arches, you may learn about its history as a place of worship for both Christians and Muslims.
Seville and Granada City Tour
You may get audio tour apps for the cities of Seville and Granada on your smartphone. You can carry around your own personal tour guide in the form of this handy device and plug in whenever you feel like it. Both provide entertaining podcast-style commentary from locals as well as detailed maps and suggested walking routes.
What is the Andalucia pass?
Spain is a renowned tourist destination for a plethora of reasons: its stunningly well-preserved architecture and historical landmarks, tasty food, passionate culture and hospitable people. Andalucía, in particular, is a favorite among travelers for its picturesque villages, beautiful beaches and stunning natural landscapes.
To make the most of your Andalucía experience, be sure to get the Andalucía Pass. This pass provides free or discounted admission to experience the best of Andalucia.
If you are wondering what all things are included in the Andalucia pass then here are the things which you need to look out for in your Andalucia pass.
Alcázar of Seville: Skip The Line Ticket
Alhambra & Nasrid Palaces: Skip The Line Ticket
Mosque-Cathedral of Córdoba: Guided Tour
City Tour of Seville and Granada
How much does the Andalucia pass cost?
Let us just talk about the price of Andalucia Pass it cost you around 65 Euro in the starting. But I will dig deeper and talk about whether the 65 Euro cost is worth your money or now.
If you are looking forward to know which is the best option for Travel card in Europe you should checkout Revolut.
Check the availability of the Andalucia Pass Review below
Is the Andalucia pass worth it?
As I already told that the Venice City Pass cost you around 65 Euro. I am going to break down here about the attraction which is going to be covered.
| Attractions | Cost in Euro | Standalone Ticket Link |
| --- | --- | --- |
| Alcázar of Seville: Skip The Line Ticket | 18.50 | Book Here |
| Alhambra & Nasrid Palaces: Skip The Line Ticket | 19.75 | Book Here |
| Mosque-Cathedral of Córdoba: Guided Tour | 24.00 | Book Here |
| City Tour of Seville | 9.50 | Book Here |
| City Tour of Granada | 5.50 | Book Here |
| Total | 77.25 | |
Andalucia Pass Review: Is It Worth It?
If you are planning to explore Andalucia and book the standalone tickets for all the attraction it is going to cost you around 77.25 €.
With the Andalucia Pass it is going to cost you around 65 € which is a saving of straight away 12.25 € per person. If you are planning your trip with your family of 4 you are going to save around 49 Euro. Enough to get some awesome things to eat for lunch or dinner for one day for atleast 2 person.
Does The Andalucia Pass Save Time?
Short answer is yes but it going to same like booking the seperate tickets online before you actually step foot into Andalucia. I really am not fond of travelling in Europe and exploring places which I want to explore and standing in the queue for hours just to take the tickets and then again another hour in the queue to finally see the attraction.
In the Venice Pass I talked about the same thing because when I wanted to visit St. Mark's Basilica if I would have not booked the tickets prior to my visit I would have waited around 1 hour in the queue.
Tip! I tend to also book the skip the line ticket because it helps you to directly access the attraction without standing in the normal queue just for couple of bucks.
Since all the tickets which you get under the Andalucia Pass are the fast track or skip the line ticket then it will for sure help you to save the time.
Does The Andalucia Pass Save Money?
Well yes for sure as we checked above you are going to save around 16 euro per person if you are plannign to explore Venice to the fullest.
Conclusion: final thoughts on the Andalucia pass
In conclusion,the Andalucia Pass is an affordable and convenient way to travel throughout Andalucia. It allows travelers to see many different attractions without having to worry about transportation or admission costs. The pass is valid for four days and can be used at any time within a year of purchase.
Get your Notion Travel Planner Template!
Embark on your next adventure with the Wanderlust Planner – Notion Travel Planner Template – Notion Travel Planner Template for 2023 (chasingwhereabouts.com), the ultimate Notion Travel Planner Template. Organize your wanderlust-fueled dreams and turn them into unforgettable journeys. Whether you're a seasoned globetrotter or a newbie explorer, this template has you covered.